TLC 6 Q & A Table in Folios
Contact Us
If you still have questions or prefer to get help directly from an agent, please submit a request.
We'll get back to you as soon as possible.
This video demonstrates how to maximize the power of Passages by making them as intelligent as the document into which they are added by including a Q & A Table in the Folio from which the Passage is drawn. This allows Doxserá to automatically complete Fields within a Passage as the Passage is inserted.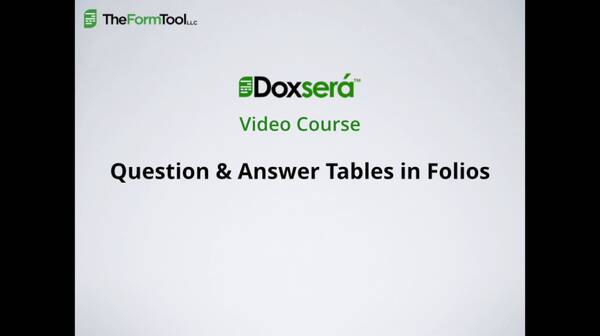 Keywords: Doxserá, Folio, Passage, Q & A Table, Field, caption, defendant, Smith, fields in Passages
Detailed walkthrough at http://www.theformtool.com/wp-content/manuals/doxinstructions/qatablesinfolios.pdf